Producing exceptional products & service for over

70 years

.
Design & Engineering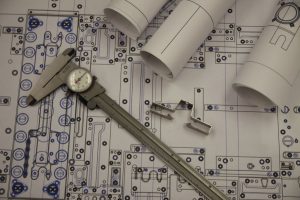 Our highly skilled product design team combined with the latest technology will lay the ground work for your custom metal parts and precision tools.
Our team will work with you to develop and design your project for the most cost effective and dependable tooling. From
stamping dies, precision CNC parts, molds, jigs, fixtures, and special purpose machines, our engineers have the capabilities to solve difficult design problems.
With a minimum of 25 years of experience each, our designers are some of the best in the industry. Their knowledge far exceeds the norm from estimating to maintaining the tool after delivery. We are frequently updating their knowledge with continuing education and seminars to better serve our industry.